Discussion groups and forums where you can get help with your EV project
http://www.evdl.org/- This is an email discussion group with the discussions archived for reference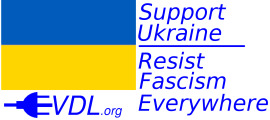 http://www.diyelectriccar.com/ – active vbulletin online forum with tons of great projects and discussions
Other top resource pages for electric vehicles
http://www.evfinder.com/ – This is one of my favorite ev sites, it's updated daily and has a ton of excellent information.
http://maeaa.org/links.html – this is a very large list with some excellent electric vehicle information.
http://evalbum.com/ – this is a great place to look at photos and specs of all types of EV's. This has been a great help if deciding which vehicles to consider as donor cars and which components were used to achieve range and performance information shared with the photos.
Personal EV websites featuring owner's vehicles
http://www.diyelectriccar.com/garage/cars/281 – A daily commuter that is driven 100 miles per day and the owner has been providing updates as to what parts have failed and needed to be replaced so far at 46,000 miles.
http://300mpg.org/projects/electro-metro/faqs/ – Great EV FAQ that does a good job of explaining range and speed when is comes to electric vehicles and the limiting factor, batteries.
http://www.portev.org/solectria/stallings.htm – I liked this site because the Force 2000 owner drives this everyday and has put over 25,000 miles on his car. This is a professional Geo Metro conversion. The owner recently replaced the batteries and reports an actual true cost to drive of this electric car is just 9 cents per mile, not including the cost of tires. My 2001 Kia Optima gas vehicle costs over 17 cents per mile to commute back and forth to work.
http://evtinker.com/ – Several personal cars and lots of good EV information and resources
http://en.wikipedia.org/wiki/Azure_Dynamics – this is the company originally called Solectria
Electric Vehicles For Sale
EV Controllers
http://www.synkromotive.com/DCControllers.htm
Electric Vehicle Motors
Electric Vehicle Batteries
Electric Vehicle Conversion
EV Coupler and Motor Adapters
http://www.evcouplerconnection.com/index.html
Battery monitoring system design and construction
http://genki.home.ionet.net/BattMon/BattMonArticle.html – . Battery maintenance and monitoring are probably the most important things an EV owner or designer has to deal with.
Range extender trailers and EV Pusher Trailers
http://www.mrsharkey.com/pusher.htm
New EV's you can buy today
Nissan Leaf
Coda
Telsa Motors
There are a surprisingly large number of electric cars and lots of large workhorse fleet hybrid and plug-in hybrids we will make sure to add them on our ev authority site.
Electric Vehicle Charging Stations
http://www.afdc.energy.gov/afdc/vehicles/geoevse.php
EV Battery Technology 
http://www.greencarcongress.com/batteries/ - Keep up with the latest battery news
Electric Car Design and Development 
http://www.sunrise-ev.com/progress.htm - this is an awesome project watch as they develop a prototype car and future electric kit car and maybe some day a production vehicle. Their project is open source feel free to make your own car from recycled parts following their design.
http://energy.gov/articles/president-obama-launches-ev-everywhere-challenge-part-energy-department-s-clean-energy
"The Energy Department's Clean Energy Grand Challenges will engage America's scientists, engineers and young people to solve some of the nation's biggest energy challenges and make clean energy technologies affordable and accessible to the vast majority of American families and businesses," said Secretary Chu. "The EV-Everywhere Challenge is focused on advancing electric vehicle technologies and continuing to reduce costs, so that a decade from now, electric vehicles will be more affordable and convenient to own than today's gasoline-powered vehicles
EV Everywhere in 2009 Video – It just did not have a catchy name yet.

Drag Racing
http://www.plasmaboyracing.com/videos.php